WHAT IS CANJAM?
CanJam is the world's premier headphone audio show with annual events in New York City, Singapore, Los Angeles, London, Denver, and Shanghai and is produced by Head-Fi.org, the world's largest online audio community. CanJam is the headphone audio industry's leading platform for exhibiting brands to expand their product distribution channels, interact with their customers and industry peers, and engage with the international audio, lifestyle, and technology press.
CanJam show attendees have the unique opportunity to experience the very latest in headphone and personal/portable audio technology with interactive product demos, educational seminars, and more.
Experience your music in a new way and #ListenLikeNeverBefore!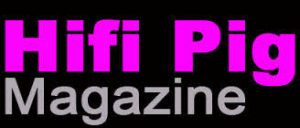 CanJam London 2018 was held at the prestigious Park Plaza Hotel, Westminster Bridge this year. . .a great setting for consumers, companies, designers and music lovers from the U.K, U.S, Canada, Japan, Singapore and many other countries to come together for this event.
The market for headphones and related componentry is an exciting and rapidly growing one, and rightly so given the innovation and technology involved, which as I found out, leads to some serious musical enjoyment. This friendly event was 'Jam' packed with exhibitors & customers, and very busy. Suffice to say CanJam was a fun event, with some serious, yet understated things going on, that was a real eye and ear opener and I'm now firmly convinced that headphones are something that everyone should find the time to enjoy, because there definitely is a pair for everyone.
Read More...
NYC

16-17 February 2019
SINGAPORE

30-31 March 2019
SOCAL

22-23 June 2019
London

27-28 July 2019
RMAF

5-8 September 2019
shanghai

9-10 november 2019