February 26, 2022 10:00 am - February 27, 2022 5:00 pm
New York Marriott Marquis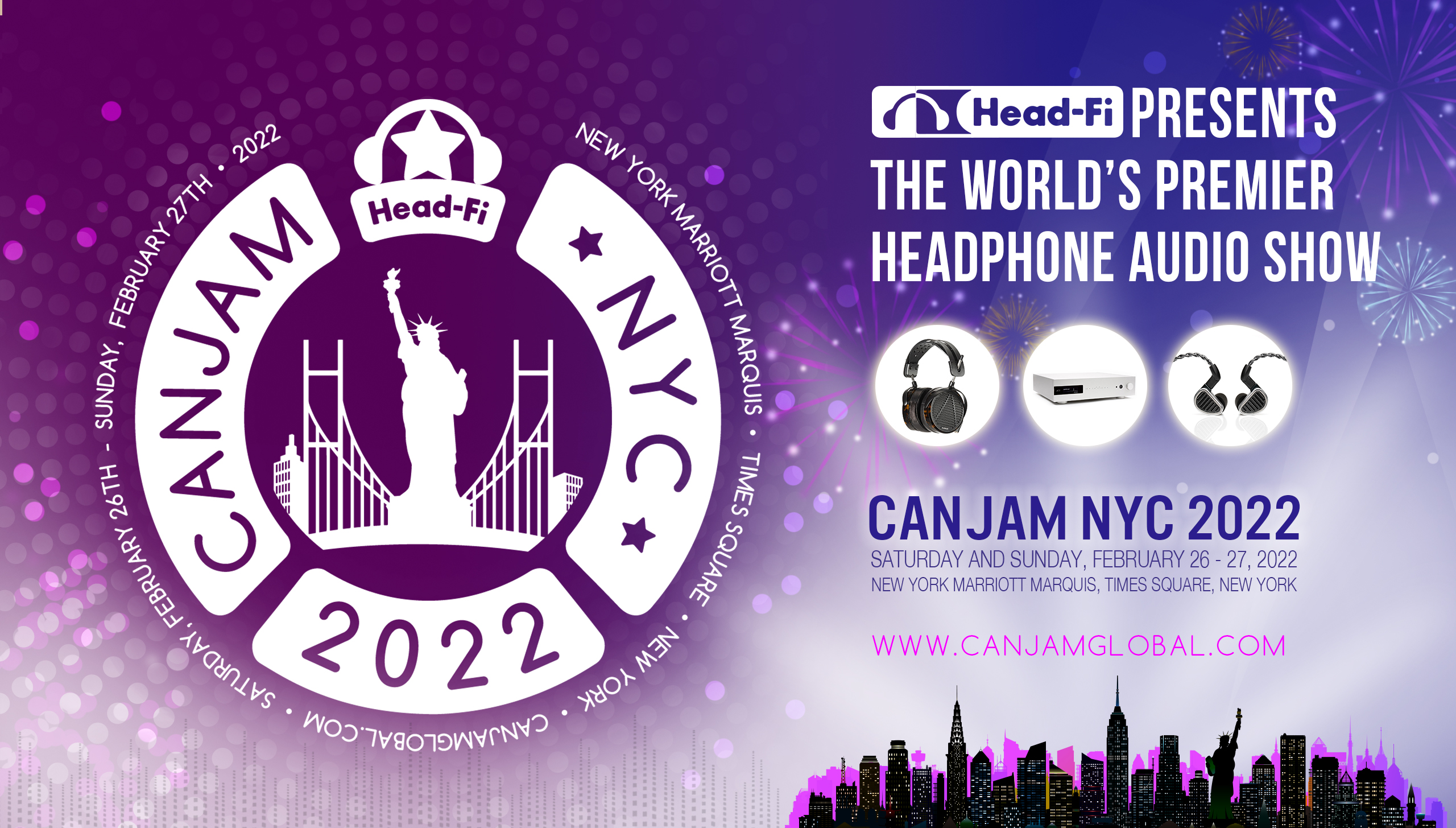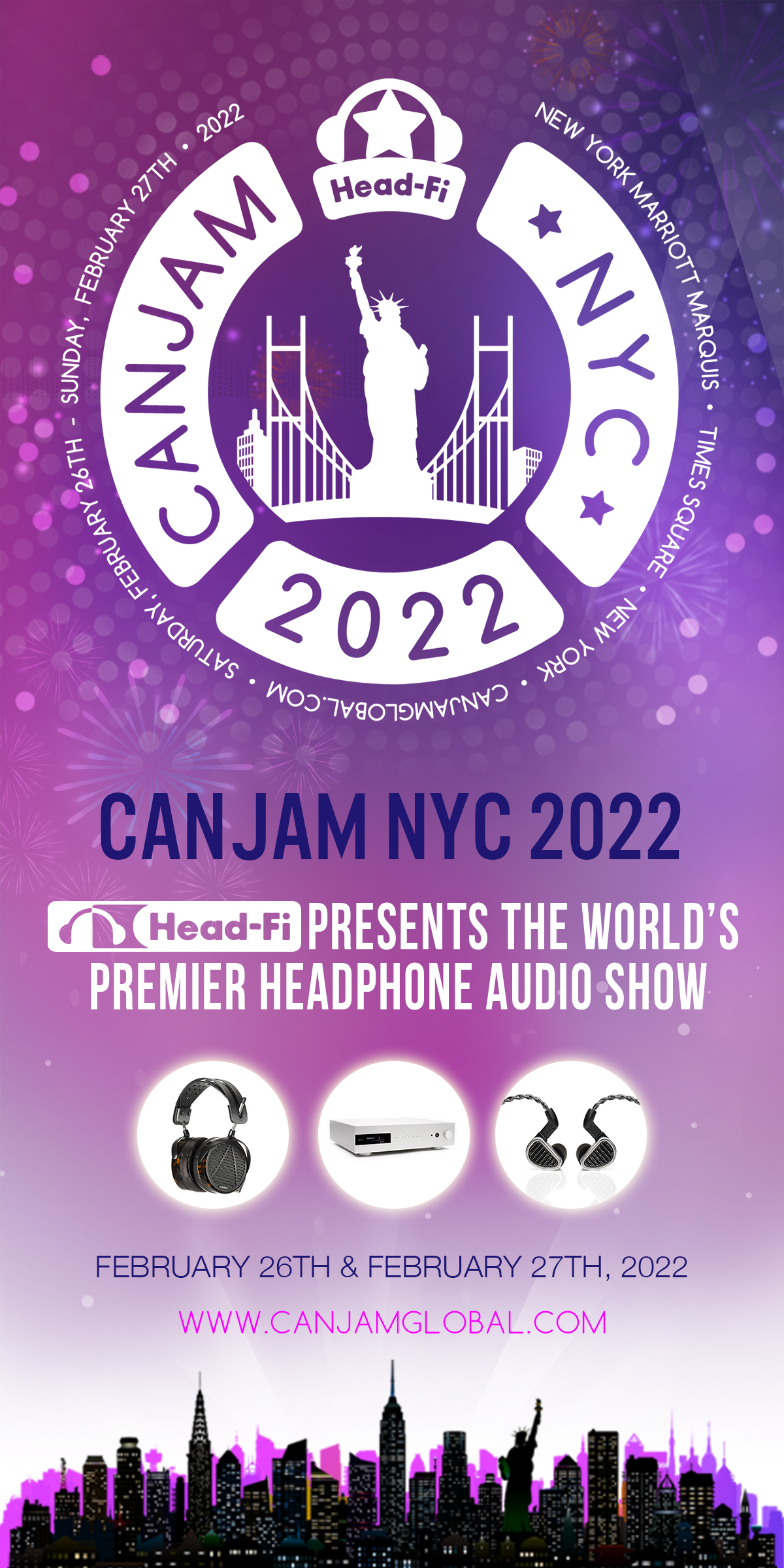 SHOW PREVIEW
CanJam returns for the 5th time to the Big Apple at the fabulous New York Marriott Marquis in iconic Times Square. Featuring over 100 leading brands in over 20,000 sq ft. of exhibition space, CanJam NYC 2022 will showcase the latest products and innovations in headphones and personal audio electronics in all price ranges – from $50 earbuds to the world's finest headphone audio systems at $50,000.
The New York Marriott Marquis' central location in iconic Times Square is just a short walk to some of the city's must-see attractions. Within blocks, you can visit over 40 of Broadway's many theatres, take a stroll through Central Park, or head to the top of the Empire State Building.
Experience your music in a new way and #ListenLikeNeverBefore!
SHOW SPONSORS & MEDIA PARTNERS
New York Marriott Marquis
1535 Broadway
New York, NY 10036
LOCATION
CanJam NYC 2022 will take place in the heart of iconic Times Square. This central NYC location is a short walk to some of the city's popular landmarks: Radio City Music Hall, Rockefeller Center, Central Park, Lincoln Center and Madison Square Garden. The venue is less than a mile from the Times Square subway station, Port Authority bus station, and both Grand Central and Penn Stations, and also easily accessed from all three airports – JFK, LaGuardia, and Newark.
DATES & TIMES
Saturday, February 26
10am-6pm
Sunday, February 27
10am-5pm
UPDATE: COVID-19 Guidelines
Last week, on February 10, New York lifted its mask requirement for indoor activities. The New York Marriott Marquis has now also lifted its mask requirement for vaccinated hotel guests and event attendees. It has always been our priority to organize safe CanJam events by following the applicable laws and guidelines established by local authorities and the venue, and we have updated our event protocols accordingly.
With this in mind, and with these latest updates, masks will not be required to attend CanJam NYC 2022. At this time, all other event protocols will remain in place.
Our current guidelines require all CanJam NYC 2022 attendees, exhibitors, and staff to show proof of vaccination in order to attend CanJam NYC. This is in compliance with an Executive Order issued by the Mayor of New York City which went into effect on August 16, 2021. The New York Marriott Marquis has implemented a procedure where hotel staff will be checking CanJam attendees proof of vaccination on the 3rd floor and issuing bracelets upon completion of the check. CanJam attendees will then proceed to the 6th floor to check in at the CanJam NYC Registration Desk.
Proof of vaccination (with a valid form of identification) means proof of receipt of at least two doses of a COVID-19 vaccine authorized for emergency use or licensed for use by the US Food and Drug Administration or the World Health Organization with the exception of the Johnson & Johnson vaccine which requires only one dose. Such proof may be established by one of the following:
A CDC COVID-19 Vaccination Record Card or an official immunization record from the jurisdiction, state, or country where the vaccine was administered or a digital or physical photo of such a card or record, reflecting the person's name, vaccine brand, and date administered
A New York City COVID Safe Pass
A New York State Excelsior Pass
The following additional steps will be taken to enhance the safety of CanJam NYC 2022 attendees, exhibitors, and staff:
There will more space at the Registration Desk and during the check in process.
There will create more space between booths, as well as wider aisles, to reduce congestion and facilitate social distancing.
Hand sanitizers will be placed on every exhibitor table and at the Registration Desk.
As is normal practice for indoor events during COVID-19, we will be requiring all attendees, exhibitors, and staff to review and sign an event liability waiver before entering CanJam NYC 2022. The waiver will be sent in advance to all ticket holder email addresses. CanJam NYC attendees can either bring the signed waiver with them, or they can pick up and sign the waiver at the Registration Desk upon check-in at CanJam NYC 2022.
We will continue to monitor and comply with all applicable laws and regulations from the CDC, the State of New York, and the New York Health Department. We will update our guidelines if necessary.
We are grateful for the ability to be hosting CanJam events again. We look forward to welcoming you back, and once again, seeing all of you, live, and in person!
chicago

24 - 25 june 2023
london

19 - 20 august 2023
socal

30 september - 1 october 2023
dallas

11 - 12 november 2023
NYC

9 - 10 March 2024
Coming Soon
Singapore

6 - 7 April 2024
coming soon